About Us
Gary Dawson is the founder of Dawson's Auto.
He started his own business in 1984, orginally working from a Nissan Bakkie and Trailer overhauling auto electrical starters and alternators while undertaking VW and Toyota training from Factory Training Schools. In 1992, Gary opened a workshop in Umhlanga Rocks which was forced to relocate to Kent Road in Durban in 1998 due to upliftment in Umhlanga.
The strong cliental built over the past six years followed the business and are still clients today. At Kent Road, the business grew to the extent that the premises were insufficient and bigger premises were needed. The business moved in 2001 to our present address 3A Walkers Lane, Greyville Durban.
Gary realised that he was able to give back to the industry and assist with the shortage of qualified artisan's in the motor industry. Dawson's Training Academy was founded in 2004. The academy is situated next door to Dawson's Auto. The location allows learners the opportunity to experience real life situations in a workshop environment while training at the academy. Dawson's Training Academy is a Merseta Accredited training center.
Gary is a hand's on director and obtained his assessor certificate in 2007 and his moderator certificate in 2011.Gary has also obtains his Safe Handling of gas licence for Air conditioning training.
Quality and reliable service!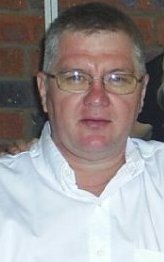 Gary Dawson
(Director)
Qualified: Automotive Electrician
Automotive Air-conditioning Technician
Automotive Technician
Merseta Accredited Assessor and Moderator